Mobile Preparedness; How to Expedite Disaster Recovery With Your Mobile Device.
9/21/2018 (Permalink)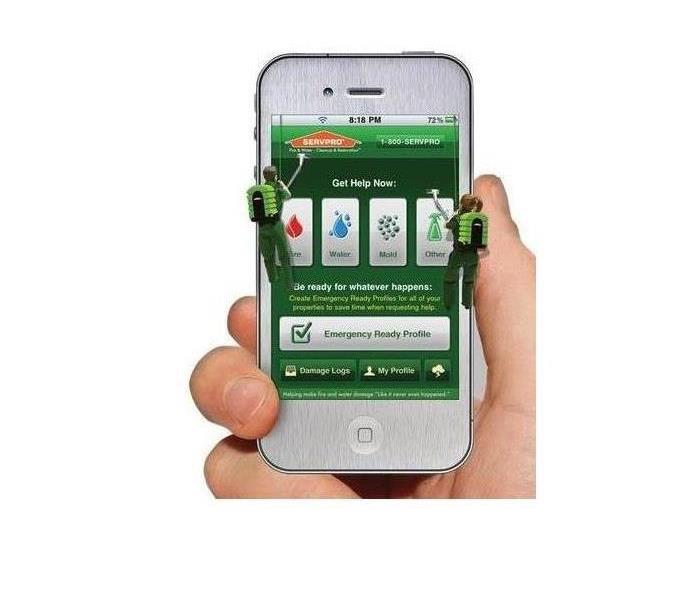 Just as you use a smartphone to receive emails and news updates, your disaster preparedness plan can be mobile as well. Your cell phone can be used as a lifeline to communicate with employees, execute response plans and connect with family members during a disaster, especially because most mobile networks often remain active when landlines are down. With the right preparation and utilizing hotspots or Wi-Fi, mobile technology serves as an effective resource that you can integrate into a disaster preparedness plan and keep recovery efforts progressing forward.
Consider taking the following steps to better prepare yourself;
Sign-up for SERVPRO's ERP (Emergency Ready Plan) and download the App. If you do not have an existing ERP contact SERVPRO of Lynnwood to facilitate one for your residence and business. Make sure to upload all of your emergency shut-off, first responder and contact information. Make note of which vendors will be there for you in the time of need. Remember, SERVPRO of Lynnwood is prepared to respond 24/7 365 days a year to your Water, Fire or Biohazard emergency.
Sign Up for FEMA Text Messages; The Federal Emergency Management Agency (FEMA) offers a text-messaging program that provides safety tips about specific types of disasters. In addition, they offer information about shelters and disaster recovery centers. To receive general preparedness tips every month, text PREPARE to 43362 (4FEMA). To learn about shelters in your area after a disaster, text SHELTER and your zip code to 43362 (4FEMA). For information about open Disaster Recovery Centers, text DRC and your zip code to 43362 (4FEMA).
Dedicate an emergency preparedness training session at your place of work to practice text alerts, particularly if your company issues mobile phones to employees. In addition to providing workers with important numbers to store in their phones, take the time to ensure that all the employees know how to use the necessary features.
Other websites that you may find helpful include:
Don't hesitate to call our team at SERVPRO of Lynnwood for questions about utilizing preparedness programs and tools, contact us at 425-774-1148.